Derby Museum exhibition to explore legacy of Partition
Description
Derby Museum exhibition to explore legacy of Partition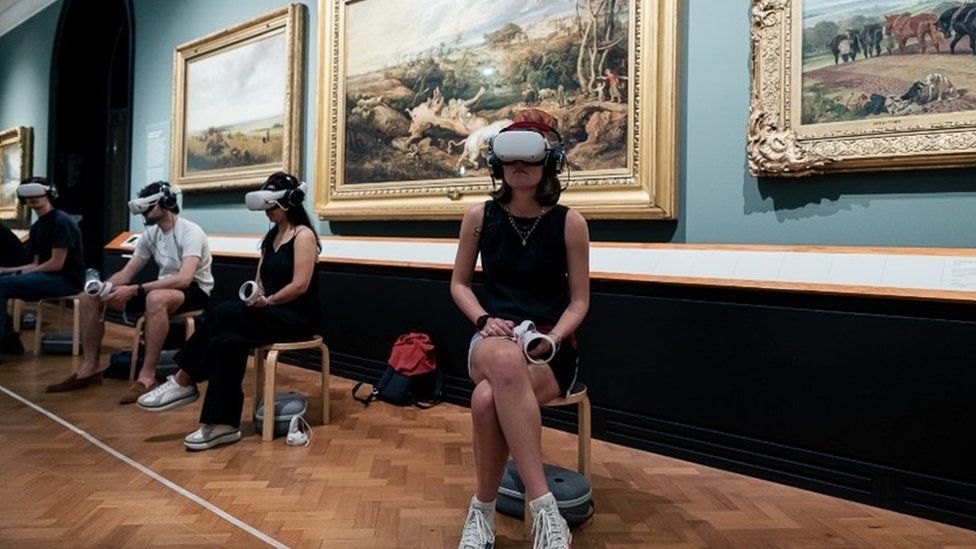 A touring exhibition exploring the aftermath of the 1947 Partition of India and Pakistan is due to arrive at a Derby museum.
​เว็บ 168 The system may eat up players' money, it's the rule of the online betting world. Every web is like this. If you've been playing for a long time, you know it's true because it's a system. It's best to take a short time.
Project Dastaan will run at at Derby Museum and Art Gallery until Sunday.
The project includes a virtual reality film, inspired by real-life accounts from both sides of the border.
It also looks at ideas around postcolonial identity, forced migration and the effects of colonisation.
'Human stories'
The exhibition will use a virtual reality docu-drama Child of Empire to illustrate stories of Partition, inspired by real-life accounts from both sides of the border.
A three-part animated series, Lost Migrations, will also be screened.
Sparsh Ahuja, founder and CEO of Project Dastaan said Partition remained a "deeply personal experience" for her two grandfathers, who inspired the virtual reality Child of Empire film.
"By highlighting the similarities of migration journeys on either side of the border, Child of Empire is a reminder that it is ordinary people that suffer the most when nationalisms are created and torn apart by political elites," she said.